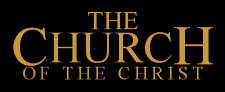 BEING CHRIST'S WITNESSES
Intro: After Jesus' resurrection, he spends forty days of instruction and fellowship with his disciples.Because he lives, he is able to form a truthful community of people who are forever changed by being in the presence of the living Lord.
Read Acts 1:1-11
Q & A with Jesus
Luke summarizes what must have been a fascinating forty days by reporting one brief dialogue between Jesus and the apostles just before his ascension.
The disciples have a question: Is it now that you're going to restore the Kingdom of God?
Jesus' answer establishes the relationship that this new community has with the Creator God and the living Lord, he gives them instructions about what they must do – but it is rooted in who they are because of their encounter with the Lord: God will restore his kingdom according to his plan. As for you ...
Let us confirm and confess that God is in charge. He rules. His rule is over all the earth and in the church we live by that rule – that's why the church is a visible representation of God's kingdom – because he rules. He established the kingdom in Christ through the cross and the resurrection.
If we can trust the kingdom establishment and restoration to God, then let's consider what it means to live as his community gathered beneath the cross worshiping the crucified savior who is also the risen, living King. What does it mean for us to BE his witnesses? We will explore this by taking a look at three pairs of words ...
Knowing and Being
Restoration is about people.

The restoration of kingdom is not establishment of an institution or political territory – it is about the restoration of obedient people.The term kingdom when used of God's kingdom does not refer to political territory. His realm is the whole universe. Kingdoms are made up of people ruled by a Lord – otherwise you just have land.
So, the term kingdom may also refer to "rule" or "reign" – If God is to restore his kingdom then it means more than people knowing about the boundaries and laws and it means more than knowing who is in and who is out. It calls for change – a change to our very being. The kind of change that happens when we encounter the good news about the kingdom.

"Being in the know" is not the goal.

We are not the keepers of truth and gospel. We are witnesses to the truth.This makes quite a difference, for truth and gospel are not commodities that we can hoard or market. God is not a secret waiting to be revealed. God reveals himself.
The DaVinci Code – A secret society keeps a secret about Jesus, and only those in the know and those who can find the clues and secrets can be in on the truth – and according to the book, the church is aware of it and they keep it secret and promote a lie that suits their purposes.
We are not a group that initiated people into our "club" if they know all the secret wisdom. We publicly demonstrate a different kind of living that is based on the presence and existence of the Risen Christ.   (See David Chadwell's bulletin article below about what it means to BE Christ's witnesses and the community beneath the cross.)   We are not the guardians of the truth for the truth speaks for itself, we are witnesses to it and we stand convicted and changed by it.

Being who we know is the Kingdom way ...

We are witnesses to the living Christ because we have "beheld him" and experienced his presence – I mean this collectively – as a church, a people surrounded by a cloud of witnesses trailing back to the first "eye-witnesses."
Rather than being in the know we are called to BE who we know – Jesus Christ.
Church and Witness
A witness is a witness because of something that has happened.

One cannot train to be a witness.It is not a role or a title. One is a witness because he/she has seen, heard, experienced something. Something has happened to the person or around the person and he/she experienced it.
It may have changed you – but you didn't necessarily have anything to do with it. [9/11 – changed many who witnessed it]

The apostles witnessed the risen Lord.

And that is why they are "church."
Recall that Christ appears to over 500 after his resurrection (1 Corinthians 15)

Good leaders stay true to this (Acts 1:22)

Eleven Witnesses wasn't enough, why? Because this is a witnessing community – not just individuals.Many share in this common experience of the gospel event.
The criteria for leadership among the apostles is a witness to the risen Lord (Acts 1:12-15) – even Paul witnesses the risen Christ and it changes him (Acts 9).
We just "are" witnesses because we have believed in something revealed – something we witnessed and something affirmed since the time of the first eyewitnesses.
Power and Prayer
We continue to witness the active work of God among us. If he is living (and we affirm this) then he is still present. That means he is capable of action.
Jesus promises empowerment from God. It is a gift.
The first "work" of the church is prayer.

"I have so much to do that I cannot begin the day without three hours of prayer" – Martin Luther
This is our problem. Our values are upside down – we believe that prayer is the seasoning for the main course. In reality, prayer is the root, stem and leaves – our effort is just a blossom.
We have a hard time believing that prayer actually gets anything done. We are a little too secular and we want things that we can chart and measure and plan. We want to meet needs and fix problems. We tend to believe prayer is good for the soul, but little else.
Be Still and Know That I Am God
When I ministered for the church in Lake Jackson, Texas, three of us attended a wonderful evangelism conference. We were heading home and buzzing about all of our ideas to take what we had learned and put it into action at Lake Jackson. Halfway home we ran out of gas. I was driving and I have only run out of gas twice in my whole life (and the first time it was the car's fault – a bad gas guage). So now the three of us sat in a van with no gas on I-45 near Fairfield, TX.We were stopped in our tracks and this gave us time to recall that the first work of the church is prayer. All of our ideas and enthusiasm could not match the power available to us as a gift from the living Lord.
So my companions and I were brought before God in prayer. It was for the church that we prayed. It was for the lost that we prayed. It was for the future that we prayed. As the world rushed on at 70 mph, we sat and prayed. All of our talk about plans and programs (evangelism) and busy-ness were put aside. There was only one thing that we needed to do – and it wasn't finding gasoline. We prayed.
Running out of fuel is so symbolic of where we often find ourselves in all of our "busy-ness." Even our church busy-ness can be a distraction from letting God work, and paying attention to that so we can BE his witnesses. If only we would pray more and ask God to give us what we need and allow him to use us as he wants.
Will we stop to be changed in order to BE the witness he needs us to be? When we disregard or neglect prayer and worship, what are we saying? Do we believe the power and the work is up to us or God? When we bear all the responsibility aren't we acting as if we have all the authority and ability – even if we would never admit that publicly? Our actions must be consistent with our belief because church is a matter of BEING Christ's witnesses.
Chris Benjamin
West-Ark Church of Christ, Fort Smith, AR
Morning Sermon, 25 April 2004
HELPING OTHERS FIND THE "HOPE OF GLORY"
Of this church I was made a minister according to the stewardship from God bestowed on me for your benefit, so that I might fully carry out the preaching of the word of God, that is, the mystery which has been hidden from the past ages and generations, but has now been manifested to His saints, to whom God willed to make known what is the riches of the glory of this mystery among the Gentiles, which is Christ in you, the hope of glory. We proclaim Him, admonishing every man and teaching every man with all wisdom, so that we may present every man complete in Christ. (Colossians 1:25-28)
      Sunday was exceptional! Numerous people opened homes Saturday night to the Harding University Singers and returned the chorus to study and worship Sunday morning. Curtis McDonald and his crew (Bob Fisher, Jack and Glenda Lewis, Joe Parker, Maxine Yates) arrived early Sunday to prepare our fellowship meal. Though the Family Life Center was the site of a wedding reception Saturday afternoon, the "set up" crew (David Berger, Bruce Davenport, Kerry Jenkins, and helpers) had tables and chairs ready for several hundred people to eat lunch on Sunday. Numerous people brought desserts to go with our meal.
      After dismissal Betty Porter fell against a pew and sustained a large cut. Many immediately came to her rescue. Dr. Larry Armstrong took her to the hospital and attended to her physical needs. In less than an hour she was home and doing well.
      By 12:30 p.m. all were fed (781 were in attendance for worship). A "clean up" crew (including lots of teen help) stored the tables and chairs, then prepared the area for an afternoon birthday party.
      The Harding University Singers sang at 1 p.m. to a good audience.
      Sunday morning in worship Chris spoke passionately about being a community of God's people living under the cross. We refuse to be an unattached group who merely knows what God achieved in Jesus' cross and resurrection. We choose to be a community who individually and collectively are formed by God's achievements in Jesus' cross and resurrection.
      A biblical shift is occurring among us that we need to understand well. The shift: society and the world will be touched by Christ when Christians have the courage to be missional individuals. Past concepts of church growth commonly saw the congregations as super markets. Our goal was to offer better programs than everyone else. People would choose us because we offered "the best programs" to be found.
      The missional emphasis: be a person whose whole life belongs to God. Help form a community who reflects God. Call people to a changed existence because of God's accomplishments in Christ. We exist, not to challenge people to choose us, but to challenge people to choose God. We exist to encourage people continually to come closer to God. We challenge people to serve the Christ, our hope of glory.
David Chadwell
West-Ark Church of Christ, Fort Smith, AR
Bulletin Article, 2 May 2004
---
 Link to next sermon
 Link to other sermons of Chris Benjamin