THE BEGINNING OF THE GOSPEL OF JESUS CHRIST
(Mark 1:1-12)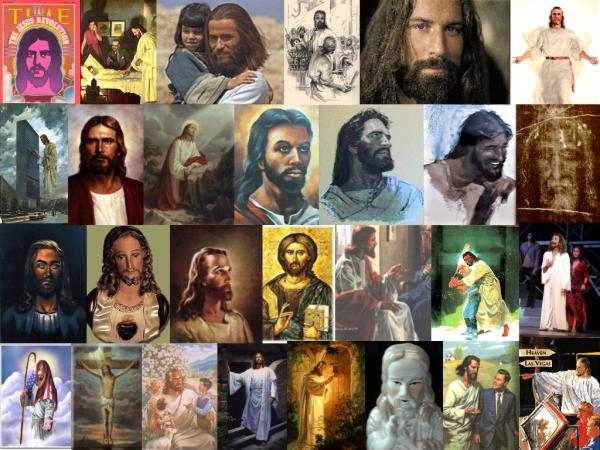 Who is Jesus? What was he like? Was he serious and grim? Was he dashing and self-confident? Was he tall, short, or average? Do we think of him as child in a manger or crucified savior? Is he the suffering servant or the risen lord? Is he the worker of miracles or the teacher with authority? If we say all the above, then which is most important?
What does it mean to accept Jesus Christ as your personal savior when we have so many questions about who he is? What do we mean when we say he is the Son of God? What do we mean when we call him Lord?
Thomas Jefferson wanted to know the "real Jesus." Jefferson was concerned that the teaching of Jesus had been contaminated over the centuries by Christians who had buried the words of Jesus. The pollution of ancient cultures and superstitions drove these early Christians into "sophisticating and perverting the simple doctrines [Jesus] taught by engrafting on the mysticisms of a Grecian Sophist, frittering them into subtleties, and obscuring them with jargon, until they have caused good men to reject the whole in disgust, and to view Jesus himself as an imposter." [For the following information and outline I relied on Stephen Prothero, American Jesus: How the Son of God Became a National Icon, 2003.]
So, in the winter of 1804, President Thomas Jefferson sent off for two identical copies of the New Testament from a Philadelphia bookseller. He sat in his White House study, with his razor in hand, and began to set right what 18 centuries of Christian perversion had created. The finished product contained only a tenth of the original gospels. There is no account of the beginning and the end of the Gospel story. There is no story of the annunciation, the virgin birth or the appearance of the angels to the shepherds. The resurrection is not even mentioned.
Some call this the Jefferson Bible. It was actually titled "The Philosophy of Jesus" (1804). It was followed up 16 years later by "Life and Morals of Jesus of Nazareth" (1820). Jefferson didn't actually discover the "real Jesus." He simply polished the lens through which he viewed Jesus. Jefferson's knew which sections to cut with his razor because he had already concluded that Jesus was a great Teacher of Common Sense. In his own words, Jefferson saw Jesus as: "a man, of illegitimate birth, of a benevolent heart, (and an) enthusiastic mind, who set out without pretensions of divinity, ended in believing them, and was punished capitally for sedition by being gibbeted according to the Roman law." Oddly, Jefferson's Jesus, who was so focused on reason, philosophy, and common sense, bore a striking resemblance to Jefferson himself.
Of course there were those who focused on one aspect of Jesus and his story over all others before Jefferson. And in our own nation we have certainly done what Jefferson did many times. Perhaps most haven't had the gall to edit the four gospels, but through our preaching, teaching, music and artwork we project a certain "type" of Jesus.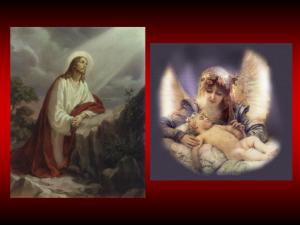 For instance, Thomas Jefferson's ethical and moral teacher without passion or miracles did not suit everyone. In the mid-19th century, church leaders realized that church memberships were mostly made up of women. So, the image of Jesus that prevailed in preaching, songs, and artwork was a compassionate, touching Jesus. He is the sympathizing Jesus, the lowly Jesus. And of course women enjoy baby pictures so there was plenty of his sweet baby pics made into cards.
But by the late 19th century and the early 20th century, people had enough of Jesus' feminine side. One commentator of the period said that the Jesus presented in the churches was a bearded lady. So the culture, under the influence of the likes of rough-riding Teddy Roosevelt, war reporter Wm Randolph Hearst, and cowboy artist Remington, began looking for a rugged Jesus: the Jesus who hammered nails and sawed wood in his dad's shop, the Jesus who punched the lights out of thieves in the temple.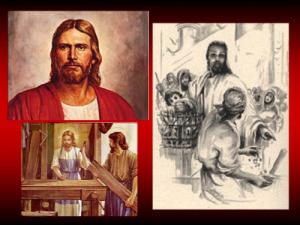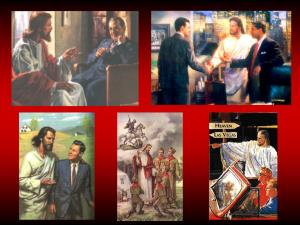 By the mid 20th century Jesus was showing all sides of his character and showed up just about everywhere. Warner Sallman was an advertising executive in the 1950's. He was also a born-again Christian and he tried to depict a very human and real Jesus. This started a trend of depicting Jesus as a sort of "average Joe" Savior. Jesus stops by to talk to his pastor or stockbroker just like everyone else. When he comes by to see you at your office you happily want to introduce him to your clients. ("Jesus, this is Bob, he's in accounting. Bob, this is Jesus, savior and creator of the universe.") Jesus is imagined as a good neighbor and he might be sharing a big fish story with his neighbor Joe on the way to pick up the morning paper. You just don't know where Jesus will turn up! He might be leading a Scout troop or giving directions to wayward travelers looking for the way to the interstate. That Jesus, he's just so friendly!
Of course this seemed a bit silly to some and like Jefferson they wanted a Jesus that made sense. In the 20th century a group of scholars started the Quest for the Historical Jesus and their work continues in the Jesus Seminar that strives to determine what the actual Jesus of history would have been like. They do have the gall, like Jefferson, to edit the New Testament. Yet, even those who don't want to chuck out portions of the Holy Bible have an interest in historical reality. Recently some forensic experts and archeologists worked with the skull of a 1st century man in Palestine to create a model of what Jesus might have looked like. It was announced as astonishing that Jesus was probably a very Semitic looking man. Well that makes sense, but throughout the ages, artists, poets and preachers have not been stopped from depicting Jesus with their own racial and cultural features. Jesus has been portrayed as Asian, African, and quite often as a blue-eyed European.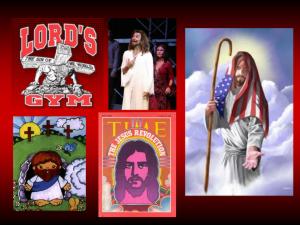 But Jesus shouldn't be reduced to a single race or nationality. Some want Jesus to be bigger than life. And so in the late 20th century and early 21st century our consumer, market-driven culture has made Jesus a celebrity- or a rather flexible commodity. Jesus will make special appearances and endorse your cause. His image has appeared in a PETA ad campaign. He has his own chain of gymnasiums - really. He has at least two Broadway musicals in which he is the star (Jesus Christ Superstar and Godspell). He has action figures and cartoons. He has been on Time and Newsweek. And yes, Jesus is proud to be an American – in America of course.
There's not just one single Jesus anymore – now you too can have your own personal Jesus ... someone to say he cares, someone to answer your prayers. Just reach out and he's there. Do you like to play softball? Guess what, so does Jesus? He is always around. He sees you when you're sleeping. He knows when you're awake. He just wants to be your Jesus.

Yes, we have many lenses through which we choose to see Jesus. Everyone does some of this, not just liberals and progressives. Conservatives do too. Even if we say that we should look to the Bible and the whole Bible, we may have a tendency to emphasize some stories and scenes over others. Some pay attention to the stories of his birth, and others to his teachings. And others focus on the miracles. Some are glad to know that he went to a wedding. Others place a lot of weight on the fact that he dealt out serious hurt to the money changers who were walking on his fighting side. Even if just limit the story down to the gospel, some have a tendency to focus on the death and crucifixion and others rush right to the resurrection.

Even in the first century, Jesus was misunderstood.

Not just by his enemies, but also by his disciples. They had preconceived notions of "the Christ." And those lenses and filters kept them from hearing and seeing Who Jesus Is. Even after his death, burial, and resurrection, a generation came along with their own set of lenses and filters. The Gospel of Mark was written as a message to open our eyes and ears and confront us with Jesus. In Mark, Jesus asks us "Who do you say I am?" and tests us to live out our answer to this question. In Mark, we are called once again to follow Jesus ... Read Mark 1:1-12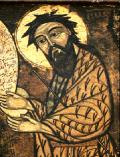 John's Message
The one who is more powerful than I is coming after me; I am not worthy to stoop down and untie the thong of his sandals. Jesus is one who is greater and more powerful than John. He isn't just the messenger who prepares the way for the arrival of the Lord. He is the Lord.
I have baptized you with water; but he will baptize you with the Holy Spirit." – John's baptism was a baptism of repentance for the forgiveness of sins, but Jesus' baptism is effective. It is more than just a symbol or sign – it participates in the reality of forgiveness. Jesus is one who is greater and more powerful than John. His forgiveness and his baptism in the Holy Spirit creates the reality that John's baptism prepares for.
God's Message
Jesus saw the heavens torn apart and the Spirit descending on him like a dove.
And a voice came from heaven, "You are my Son, the Beloved; with you I am well pleased." He is the Son of God.
Conclusion - The legacy of Thomas Jefferson's pick-and-choose attitude toward Jesus, which many have followed, is that we can all have Jesus as our own personal Jesus; Jesus is friend to all, but lord of none. That's not the Jesus John preached. That's not what God the father declared when Jesus was baptized. Who is Jesus? He is the one who is greater than us. He is the one who changes us with the power of the Spirit – the Spirit given him by God. Jesus is the Son of God and has all the authority that title confers. This is just the beginning of the Good News of Jesus Christ. May God help us and open our eyes and ears so we may truly know Jesus Christ the Son of God.
Chris Benjamin
West-Ark Church of Christ, Fort Smith, AR
Morning Sermon, 5 June 2005
---
 Link to next sermon
 Link to other sermons of Chris Benjamin