WHO'S MISSING FROM THE NATIVITY?
Click here to listen to this sermon.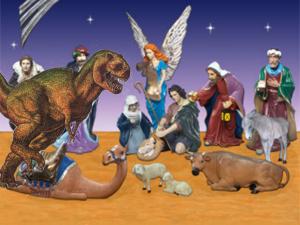 Revelation 12

A woman in labor
A child soon to be born
A monstrous force waiting to devour the vulnerable
Herod the Great
73 – 4 BC
Powerful but unpopular
Executed family members
Massacre of Innocents (Matthew 2)
Hebrews 2:11-18
14 Because God's children are human beings—made of flesh and blood—the Son also became flesh and blood. For only as a human being could He die, and only by dying could He break the power of the devil, who had the power of death. 15 Only in this way could He set free all who have lived their lives as slaves to the fear of dying.
Escaping the Dragon
Christ Sympathizes With Us
The Dragon Makes War
Endurance: Making Friends with Jesus means making enemies
Suffering: Christ identifies with the mourning and the innocents
Chris Benjamin
West-Ark Church of Christ, Fort Smith, AR
Evening Sermon, 20 December 2009
---
 Link to next sermon
 Link to other sermons of Chris Benjamin