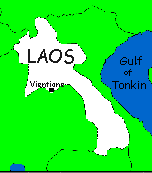 The Lao Church of Christ in Fort Smith, Arkansas, with assistance of the West-Ark congregation, is searching for Lao Christians who are willing to return to Laos.
We would appreciate the opportunity to discuss with any Lao speaking member of the Church of Christ the evangelistic opportunities in the Lao People's Democratic Republic.
If this is something you are interested in or if you know someone who might be interested, please let us hear from you. Click here to send an e-mail message.
---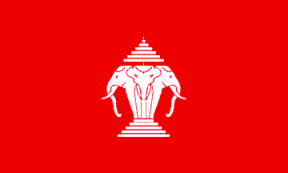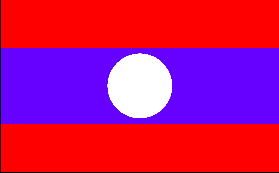 LAOS
The Land of a Million Elephants and 4 1/2 Million Sinners
A Little History
The United States declared a secret war on Laos in 1963.
From 1968 to 1973 Laos suffered the heaviest aerial bombing in the history of the world by American B-52s and other warplanes.
There were 580,944 bombing missions, one plane load of bombs every 8 minutes for 9 years -- 1000 pounds of explosives for every man, woman, and child living in Laos at a cost of $2 million per day!
In 1994, 100 people were injured or killed in just one province of Laos from unexploded ordnance left from the 1970's bombings.
The number of American members of the Churches of Christ involved in the physical destruction of Laos in the 1970's probably outnumbered the current Lao members of the Churches of Christ living in Laos today.
300,000 people, 10% of the entire population fled in 1975, including most of the educated, the wealthy, the government, and the army officers.
In 1975 the only American Church of Christ missionary family was ejected from Laos with nothing but the clothes on their backs.
In any one of several American states, we have more trained Lao preachers preaching for Lao congregations than there are in Laos!
Would you be interested in teaching English while sharing Jesus Christ with Lao citizens in Laos?
---
Link to West-Ark Church of Christ Home Page